As they say: "behind each surgeon is a strong team". Without my team, I would not be able to provide this level of care. I have my great staff to thank for all their hard work.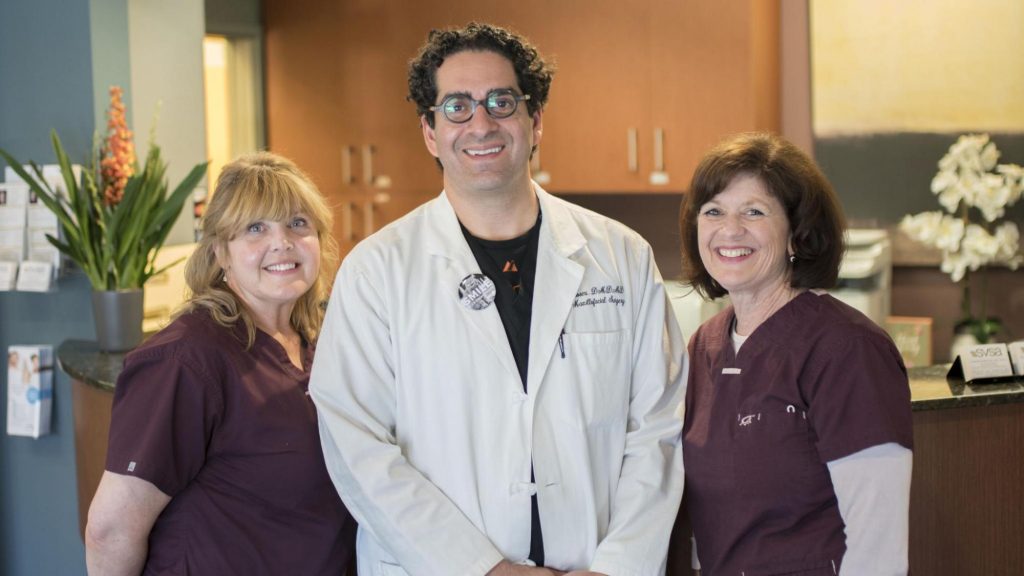 Cupertino Office
---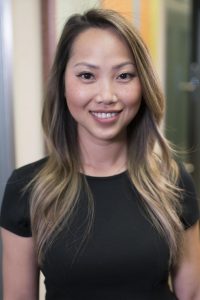 Thuy P.
Thuy grew up in Vietnam until she was 8 years old then moved to California with her family. She has been in the healthcare field for over 10 years. She is loved by a big mutt named Bolt who is part Maltese, Bichon, Poodle, Pomeranian, and Shih Tzu. Enjoy outdoor activities such as hiking and snowboarding, cheering for the Golden State Warriors, and explore new food/restaurants in the bay area.  Cooking, baking, hosting, and interior designing is a passion. She is fluent in English and Vietnamese. Her favorite quote: "You have to be odd to be number one" — Dr. Seuss
---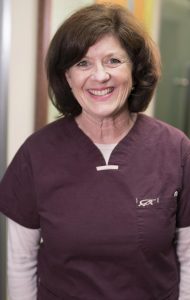 Louise A.
Louise was born and raised in Massachusetts moved to California in the early 80's. She has spent over 35 years in the field of Oral Surgery and is dedicated to her patients health and well being. In her free time she loves camping with her family and taking bike rides with her 2 dogs Honey and Benny. She frequently enjoys watching ice hockey and being a part of a bowling league.
---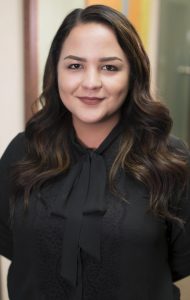 Stephanie C.
Stephanie was born and raised in San Jose, California. She lived for a short time in Texas but moved back to California to join us. She enjoys hiking, music events, baking, drawing and spending time with family. She loves soccer & enjoys cheering on the SF Giants. She is fluent in English and Spanish.
---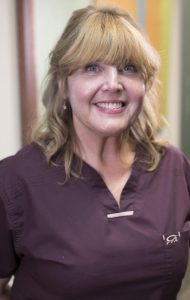 Tandy C.
Tandy was born and raised in Washington State. She has worked in the dental field for over 30 years and she is considered to be a part of our "A-team". She loves to cook and try new recipes. On the weekend she plays with her Grandson and her awesome Golden Retriever "Charlie". Favorite quote: "Our lives begin to end the day we become silent about things that matter." – Martin Luther King
---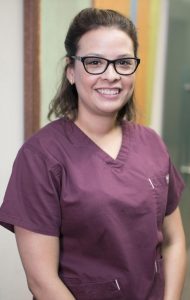 Wendy B.
Wendy grew up in the southern Bay area, San Jose. She has been in the dental field for more than 15 years. She loves her dog "Mia". She likes to dance on her spare. Fluent in English and Spanish. She does not a favorite team but goes for anyone that wins! Her favorite quote is the "Footprints" quote that can be seen online – too long to post here…!
---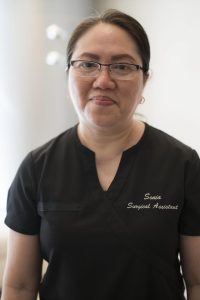 Sonia P.
Sonia was born and raised in the Philippines. She been happily married for 39 years and blessed with two daughters and two grandchildren. For over 25 years, since 1992 she has been working in the dental profession and in oral surgery since 2002. She has learned to challenge herself and step out of her comfort zone on a daily basis in order to "improve and become the best version of myself." She is fluent in English and Tagalog. She enjoys spending her spare time relaxing at home and watching Korean dramas. Her favorite quote: "Very little is needed to make a happy life; it is all within yourself, in your way of thinking." – Marcus Aurelius.
---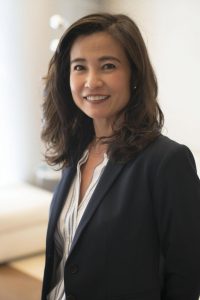 Carol M.
Carol has been in the dental field for over 15 years. She grew up in the city of San Francisco, developing a discriminating palate for fresh ingredients and good food…the quest for the best paella and cioppino is ongoing. She enjoys her spare time with family and going to the movies, music festivals and road trips. She hopes to find time to learn how to play the piano and  ballroom dancing in the future. She is fluent in English and Cantonese. She is a secret fan of the New England Patriots….but now the secret is out! Her favorite quote: "Attitude is a little thing that makes a BIG difference." – Winston Churchill
---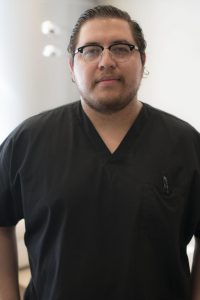 Sam R.
Sam grew up in San Francisco or as he likes to say "born and raised". A huge 49ers fan, so watch out! He has been in the dental field for the past 6 years and is aspiring to work up the "dental ladder". He is an artist in his spare time and enjoys the local food fare. He is fluent in English and Spanish. His favorite quote: "Imagination is more important than knowledge" – Albert Einstein.
---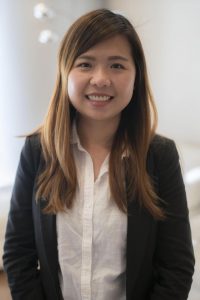 Meilisa N.
Meilisa was born and raised in Indonesia. Living in San Francisco about 3 years now and has always been interested in health care industry. She genuinely cares about the patient's need and is always looking for a way of improving each individual's experience. She strives to provide comfortable environment, as well as maintaining the high standard of care at SFSA. In her spare time, she enjoys trying the new restaurants in SF, spending time with my loved ones, and learning other languages. She is fluent in English, Indonesian and Chinese Indonesian.  Her favorite quote: "Stop saying I wish, start saying I will" – Unknown
---