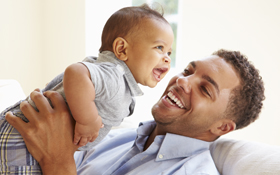 After a comprehensive examination and a Panorex X-ray, Dr. Massoomi will determine whether your wisdom teeth are threats to your oral and GENERAL health. Studies have shown that early evaluation and preventative removal of your impacted third molars can prevent health issues in the future. The oral cavity is a gateway to your body. It is well established that
preventative oral care is the KEY to your overall health.
Why Should I Have my Wisdom Teeth Pulled?
Over time, the human jaw has grown smaller and less capable of accommodating a third set of molars. Additionally with the modification of the human diet and access to dental care and fluoridation, most people are maintaining their front teeth, leaving less room in the back for the third molars. If you do not have enough room in your mouth for the wisdom teeth to fully erupt, a number of problems can occur. Some of these issues may include:
Infection
Pathologic tumor / Cyst formation
Crowding, especially of the front teeth leaving for an unsightly smile
Shifting of the adjacent teeth (second molars)
Damage or root resorption of the adjacent teeth (second molars), leading to the loss of these teeth
Fortunately, wisdom tooth extraction today is not anything like what it used to be in the past. With advances in medicine and surgical techniques, our patients recover faster with less post-operative discomfort and complication. Our facilities are state-of-the art and we use the the latest in technology to give you the best surgical outcome.
What to Expect from your Wisdom Tooth Extraction
Dr. Massoomi and his team are highly qualified and make it their goal to make sure you have a pleasant surgical experience . We will discuss your treatment options with you at your consultation. Rest assured you will be 100% comfortable throughout your procedure.
For your surgery appointment, you should bring a responsible adult with you to the office so that they can drive you home afterwards. (Sorry…we cannot just put you in an Uber and send you off your way….we need to make sure you get home safely) With the responsible adult in the recovery room, we will discuss the post-operative instructions/precautions, and provide you with your postop prescriptions that need to be picked you from a pharmacy on the way home. In general, the surgery for the extraction of four wisdom teeth can take up to 60 minutes, so you can expect a total of 90 minutes in the office. Please keep in mind that every surgery case is different but during the consultation we can give you a more accurate estimate of your surgery time.
Dr. Massoomi uses advanced technology to promote:
Precise results
Rapid healing time, with the use of your own blood products (PRGF)
Minimal post-operative discomfort by providing preventative intra-operative medications
Reduced risk of infection
I dreaded about getting my wisdom teeth pulled, which is why I have been putting it off for so many years until now I'm in my late 30s. One of the wisdom teeth is sitting really close to the cranial facial nerve, which added to my anxiety that half of my face might paralyze from the surgery. Dr Massoomi explained to me that using CT scan images, they would surgically stay away from the nerve so it doesn't damage it. The surgery itself felt fast, I woke up and it was done. The recovery process was not as bad as I anticipated. I followed the instructions faithfully, ice compression, medication etc and suffice to say, I had minimal swelling to my face. No one could tell I had a wisdom teeth extraction. So far no paresthesia, on track to recovery. Really grateful for Dr Massoomi. It feels like a huge weight has been lifted off of my chest. Thank you Dr!
Diana
Schedule Your Wisdom Teeth Removal Consultation in San Francisco or Cupertino Today
The longer you wait to have your wisdom teeth extracted, the longer the roots and the closer it gets to a vital nerve that we refer to as the Inferior Alveolar Nerve (IAN) in your jaw bone. This is a sensory nerve that supplies the sensation to the lower third of the face, to the midline. All precautions are taken in order to prevent damage to this nerve, however when faced with serious oral infections, sometimes this nerve can be permanently damaged. This is why it is recommended to undergo wisdom tooth removal in your teens while they are still premature and before they become infected. Research shows that it is best to remove the impacted third molars before the age of 25 but this procedure can be and is unfortunately routinely done in older patients due to symptoms.
During your initial consultation, Dr. Massoomi will ask you about your needs and preferences. You will be provided with written pre-operative instructions regarding your surgery. In general if you are undergoing IV sedation:
There is no eating for at least 6 hours before your surgery time
In certain cases and depending on the patient's age and past medical history, you are allowed to drink clear liquids all the way up to 3 hours prior to your surgery time
During your consultation, we encourage you to ask us as many questions as possible. It is our experience that a better informed patient leads to less complications after surgery. Even if new questions arise after the consultation appointment, we still encourage your to contact us PRIOR to surgery to get all of your questions answers prior to surgery. There's no need to be nervous about your wisdom teeth removal.
Our caring staff looks forward to serving you and providing you with a pleasant experience. We promise to change how you feel about oral surgery. please give us a call today!
Related Content