Dental and Facial Trauma Surgeon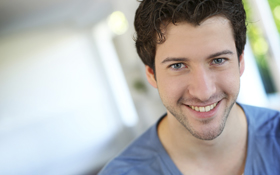 Dr. Massoomi has been trained to understand intricate relationship between the mouth, teeth and facial bones. In general Oral and Maxillofacial Surgeons are the only speciality in medicine and dentistry that have a unique understanding of facial injuries and how it impacts people's teeth and chewing because of attending dental school. In fact, most major Trauma Level I Medical Centers use oral and Maxillofacial surgeons to treat the most significant facial trauma. In many instances Oral and Maxillofacial surgeons are called-in to revise or correct surgeries performed by other medical specialists due to sub-optimal surgical results after facial trauma injuries. This is simply due to the fact that they have not attended dental school and lack the basic understanding of occlusion and how the teeth have to re-aligned back into their original position in order to bring the face and the patients' ability to chew normally back into harmony.
Facial injury and dental trauma can be devastating emotionally as well as physically. Fortunately, Dr. Massoomi has years of experience and training in emergency care and facial trauma.
Because of his understanding of how difficult facial trauma can be for his patients, Dr. Massoomi pursued further fellowship-training in facial cosmetic surgery in order to correct facial scars secondary to facial trauma. He is now uniquely qualified to treat facial injury and restore you to a state of aesthetic, functional and emotional wellbeing.
Facial Trauma Conditions We Treat
Extraoral facial lacerations
Intraoral lacerations, including the tongue
Knocked out teeth (treating with immediate implant placement)
Dog bites
Fractured facial bones
Fractured jaws
Dr. Massoomi only provides the best for his patients, especially after something as burdensome as dental trauma. He utilizes the "Tooth in 1 hour" concept whenever he can so that his patients never have to go a day without a beautiful smile.
Dental Injury Treatment
Soft Tissue Injuries | We repair soft tissue injuries with careful suturing to ensure the best cosmetic result possible.
Bone Injuries | Fractures in the bone and face may call for a number of different treatments, which will be determined by the location and severity of the fracture. Sometimes these treatment may involve wiring the jaws together and/or the surgical placement of plates and screws to reposition the bone back to their original position.
Injuries to the Teeth and Surrounding Dental Structures | Dental trauma is quite common and need to be quickly treated within the first hour or surgery. We may use splinting or restorations, and in some cases, we are able to reinstall a natural tooth into its original socket if the patient presents to our office in an optimal time.
Get Help for Facial and Dental Trauma in San Francisco or Cupertino!
Dr. Massoomi makes it his priority to provide the proper treatment of facial injury and dental trauma and always making sure his patients feel comfortable. For emergency care or long-term construction, give us a call in San Francisco or Cupertino today.
Related Content