What is a Ridge Augmentation?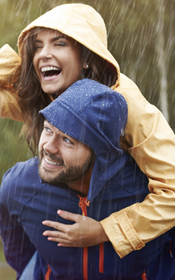 Ridge augmentation
is a type of
oral and maxillofacial surgery
commonly performed following a tooth extraction. The purpose of a ridge augmentation is to help recreate the natural contour of the gums and jaw that may have been lost.
Bone loss may occur after tooth extraction or tooth loss. The bone no longer receives stimulation from the tooth roots, and it begins to deteriorate, leaving the patient with a dysfunctional jaw and prematurely aged appearance. Fortunately, ridge augmentation can eliminate these complications.
Rebuilding the
Alveolar Ridge
Ridge augmentation involves rebuilding the original height and weight of the alveolar ridge. This procedure allows patients who have lost bone to become ideal candidates for dental implant surgery. With dental implants, they can regain complete, functional, and beautiful smiles.
The alveolar ridge of the jaw is the bone that surrounds the roots of the teeth. When a tooth is removed, the empty socket remains in the alveolar ridge bone. Sometimes the bone surrounding the socket breaks, rendering the socket unable to heal on its own.
With ridge augmentation surgery, we can rebuild your alveolar ridge and give you a full and healthy jaw again. You'll become a candidate for dental implants so you can enjoy the rest of your life with a perfect smile.
How is Ridge Augmentation Accomplished?
Quality

bone grafting

material is placed in the tooth socket after extraction or loss.
If required, additional gum tissue is placed over the socket and secured with sutures.
In some cases, we can place immediate dental implants at the same time as your tooth extraction and ridge augmentation. Dr. Massoomi is well known for immediate dental implant placement and has published a few papers on this technique.
Dr. Massoomi and his team will place your comfort first. They will provide local anesthesia, dental sedation options, and patient luxuries that will make your time with us enjoyable.
Trust Dr. Massoomi for Oral and Maxillofacial Surgery in San Francisco and Cupertino
Ridge augmentation is just one of the oral and maxillofacial surgery procedures that Dr. Nima Massoomi DMD MEd MD offers to patients at his San Francisco and Cupertino offices.
To learn more about ridge augmentation or to schedule a consultation in San Francisco or Cupertino, please give us a call, text, or contact us using the form on this page. We would be happy to take a look at your smile and help you determine what you need to maximize your health and appearance.
Related Content